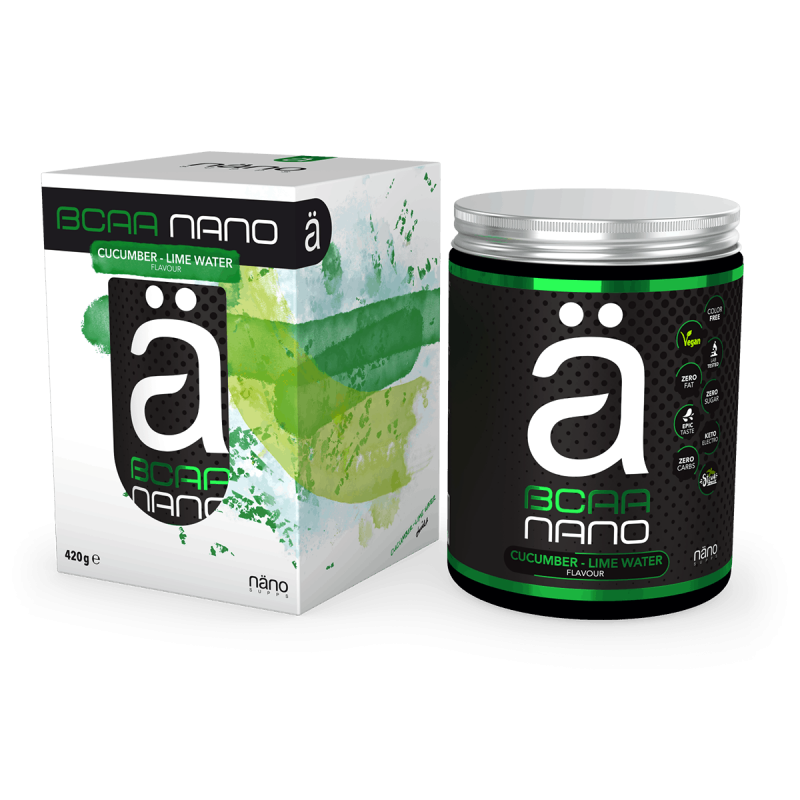  
NANO BCAA - Cucumber-Lime Water
Anabolic anticatabolic BCAA´s in unsurpassed 2:1:1 ratio in combination with essential electrolytes for maximum muscle building, maximum training performance, faster regeneration and an anticatabolic muscle protection during diet and competition preparation!
Product Highlights
Nano technology contributes to perfect absorption
Pure Vegan
No artificial colorants, fillers
Sweetened only with stevia
With keto electrolyte blend for more power and better regeneration
Great taste in 9 different variations
Precious packaging with wooden spoon
Security policy
Delivery policy
Return policy
No matter what goal you want to achieve in bodybuilding, sports or your body development, BCAA NANO will help you achieve that goal faster. If you want to build strength and muscle mass or maximize your athletic performance, you will benefit from BCAA NANO maximizing your muscle protein synthesis and delaying the onset of muscle fatigue during hard workouts.
After training, BCAA NANO will quickly replenish the BCAA reserves of your muscles, which have been severely depleted by training, thereby not only accelerating regeneration, but also transforming a training-induced catabolic environment into an anabolic, muscle-building environment as quickly as possible.
During diet and competition preparation, BCAA NANO can prevent the dreaded catabolic muscle loss, which is almost inevitable in such a scenario, and also inhibit hunger and appetite when used between meals.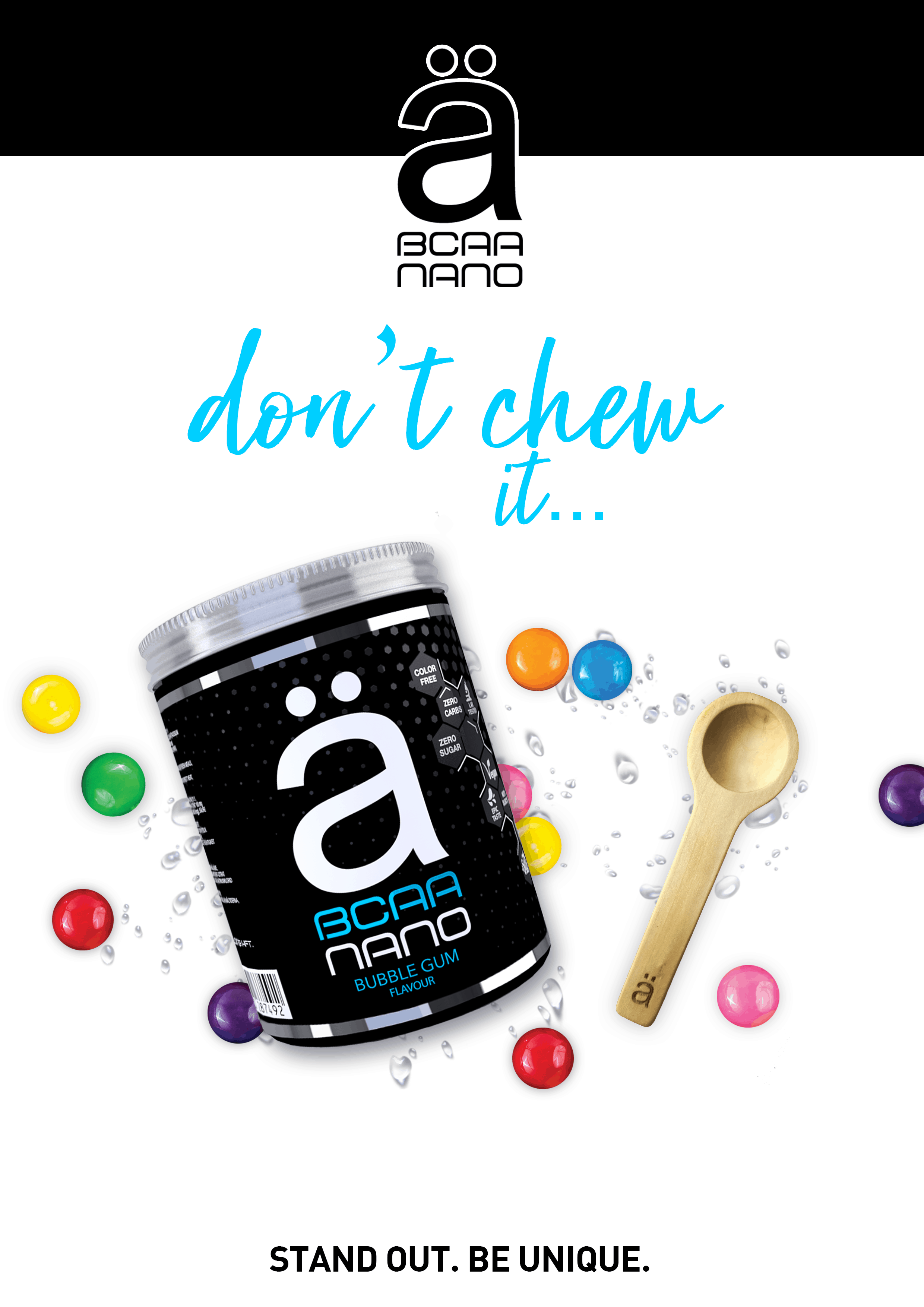 Nährwerte